Fixed-fare airport taxi
Save yourself
Some money with
Hinomaru's
Airport flat fare
Discount!
Book A Taxi Now
Services
This flat fare discount is valid for passengers going to Narita/Haneda Airport from our service areas below or going to our service area from Narita/Haneda Airport.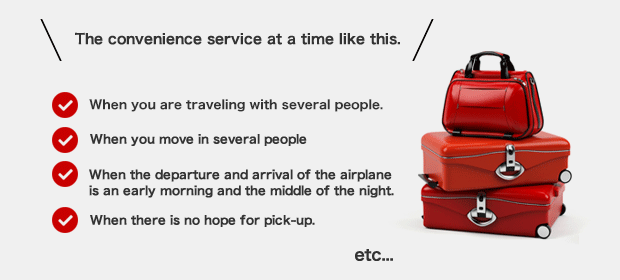 Narita Airport Flat Fare

Haneda Airport Flat Fare
Area
Flat Fare

Late Night Flat Fare

Disability Discount
Flat Fare
Disability Discount
Late Night Flat Fare
Edogawa

7,000yen

8,400yen

6,300yen

7,500yen

Taito

7,200yen

8,600yen

6,400yen

7,700yen

Sumida

7,200yen

8,500yen

6,400yen

7,600yen

Bunkyo

7,300yen

8,800yen

6,500yen

7,900yen

Chiyoda

5,900yen

7,100yen

5,300yen

6,300yen

Shinjuku

7,100yen

8,500yen

6,300yen

7,600yen

Shibuya

6,600yen

8,000yen

5,900yen

7,200yen

Adachi

8,800yen

10,400yen

7,900yen

9,300yen

Katsushika

9,100yen

10,700yen

8,100yen

9,600yen

Arakawa

8,300yen

9,800yen

7,400yen

8,800yen

Kita

8,800yen

10,400yen

7,900yen

9,300yen

Toshima

8,900yen

10,500yen

8,000yen

9,400yen

Nakano

7,900yen

9,400yen

7,100yen

8,400yen

Suginami

8,500yen

10,100yen

7,600yen

9,000yen

Setagaya

6,900yen

8,300yen

6,200yen

7,400yen

Itabashi

9,900yen

11,600yen

8,900yen

10,400yen

Nerima

10,200yen

12,000yen

9,100yen

10,800yen

Musashino

11,200yen

13,200yen

10,000yen

11,800yen

Mitaka

10,600yen

12,500yen

9,500yen

11,200yen
Please read the following before making your reservation.
・Fees such as expressway charges and parking will be charged separately unless stated otherwise.
・Reservations must be made at least 3 hours prior to arrival time.
・If you must make stops before going to the airport, the flat fare is applied from the last stop you make.
*You will be charged for the taxi ride from the riding point to the last stop separately.
・If you need to make more than 1 stop, please ask when making a reservation.
・The freight rate changes when using our service between 2200 and 500.
・Disability discounts are available to those with identification.
・If for any reason we conclude that we will not be able to make it to the airport before the flight (natural disasters, traffic conditions, etc.), we may stop from driving to the airport. In that case, the fare will be calculated reguarly, based on time and distance traveed.
・Should the destination or route change by the passenger's request, regular rates are applied.
・We do not compensate for loss by flight cancellation, delays, etc.
・We may not be able to allocate a taxi during rush hour and bad weather conditions.
・We may not be able to allocate a taxi depending on our reservation status.
・Passengers may be asked to transfer to another vehicle during transportation.