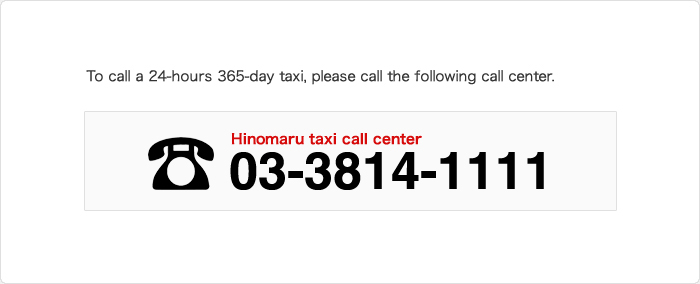 Transportation Rates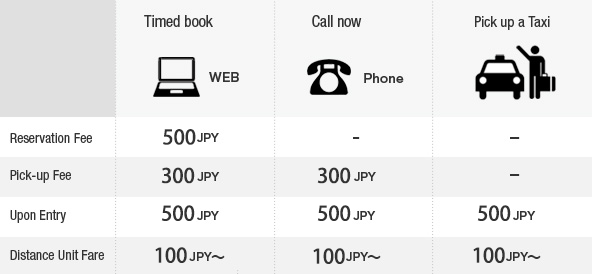 Rate of fare
Metered rate of fare
Upon entry
500 JPY (Up to 1,096km)
Distance unit fare
100 JPY every 255 meters
Time unit fare
100 JPY every 1 minute and 35 seconds when driving under 10 km/h
Late night surcharge
Xtra 20% between 22:00 and 5:00
Pick-up fee
400 JPY
Wagon fee
Wagon Taxi (Seats 6):2,000 JPY / Wagon Taxi (Seats 9):3,000 JPY
※Charged only when wagon taxi is requested.
Reservation fee
500 JPY per reservation
※Waived if wagon taxi is requested.
Disability discount
10% off
Long distance discount
10% off for taxi fare exceeding 9,000 JPY
Range of service
Our service is available in Tokyo's 23-wards, Mitaka, and Musashino;
either your pick-up location or destination must be within this area.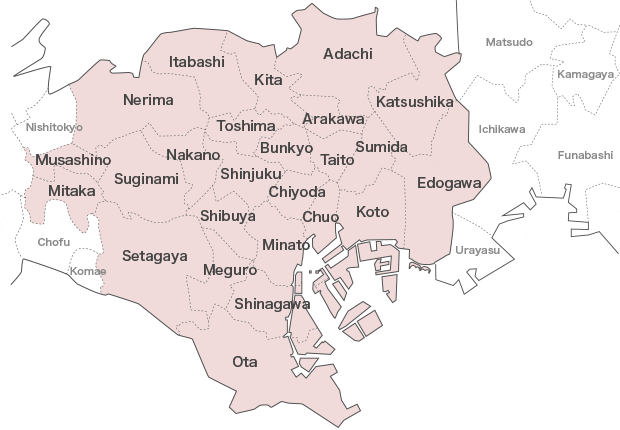 E-payment
We accept cash, electronic money, and credit cards.
Electronic Money

Credit Cards

Hinomaru Taxi Tickets
Payment is unnecessary when you use Hinomaru Taxi Tickets.
You must be a registered member to use these tickets.
For more information, see the Business Ticket Members Page.
Other Taxi Tickets
We also accept the following taxi tickets from credit card companies.

Gift Cards
We accept the following gift cards.